Egypt customers come on 12.12
Egypt customer Amr had a sudden visit to our factory last saturday, before we only sent our product catalogs by email and didnt talk much, but friday i got an email from Amr that he is now in shenzhen city, and would like us to send sample as belowed :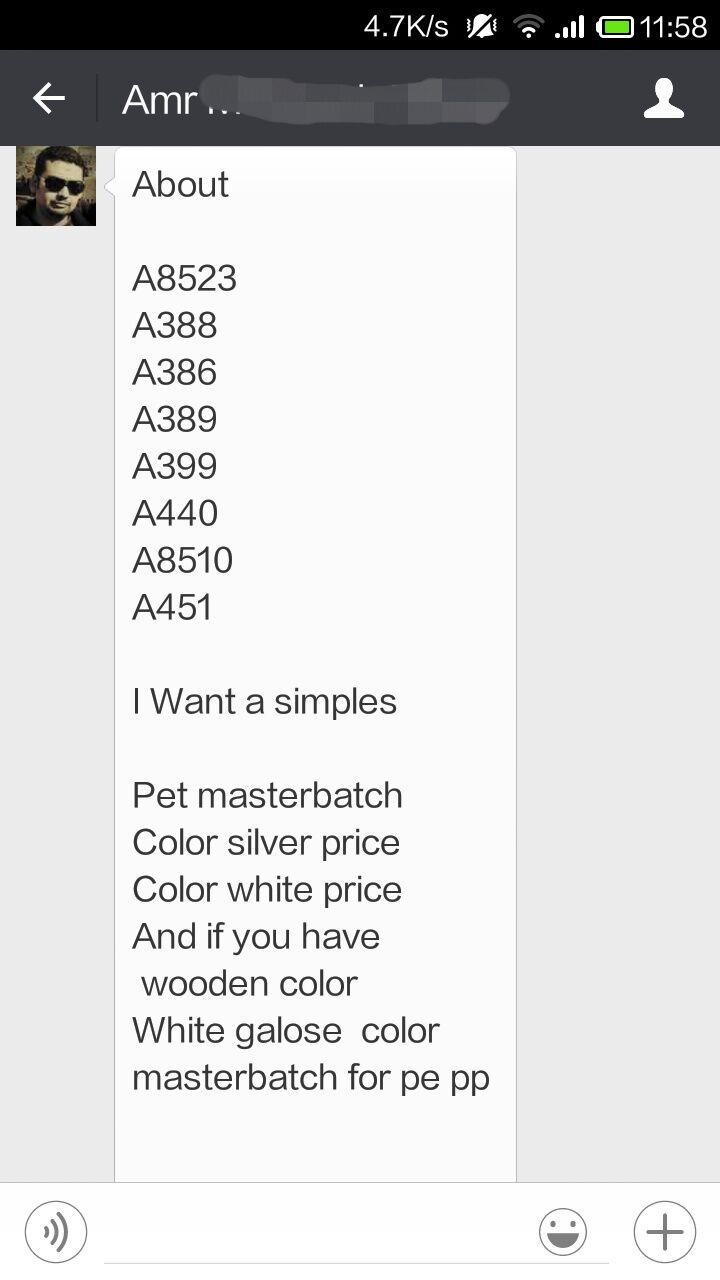 To ensure more details, we made a quick decision, and drived to Amr's hotel in FUTIAN district then pick them up to our factory. Amr's main products is PP PE bottles, which is white color and transparent . they want very shinny and white color masterbatches for producing and improving the PP transparency, so Amr has took our A-930 PP nucleating agent and A-388 brightening agent which will not effect the transparency of the PP.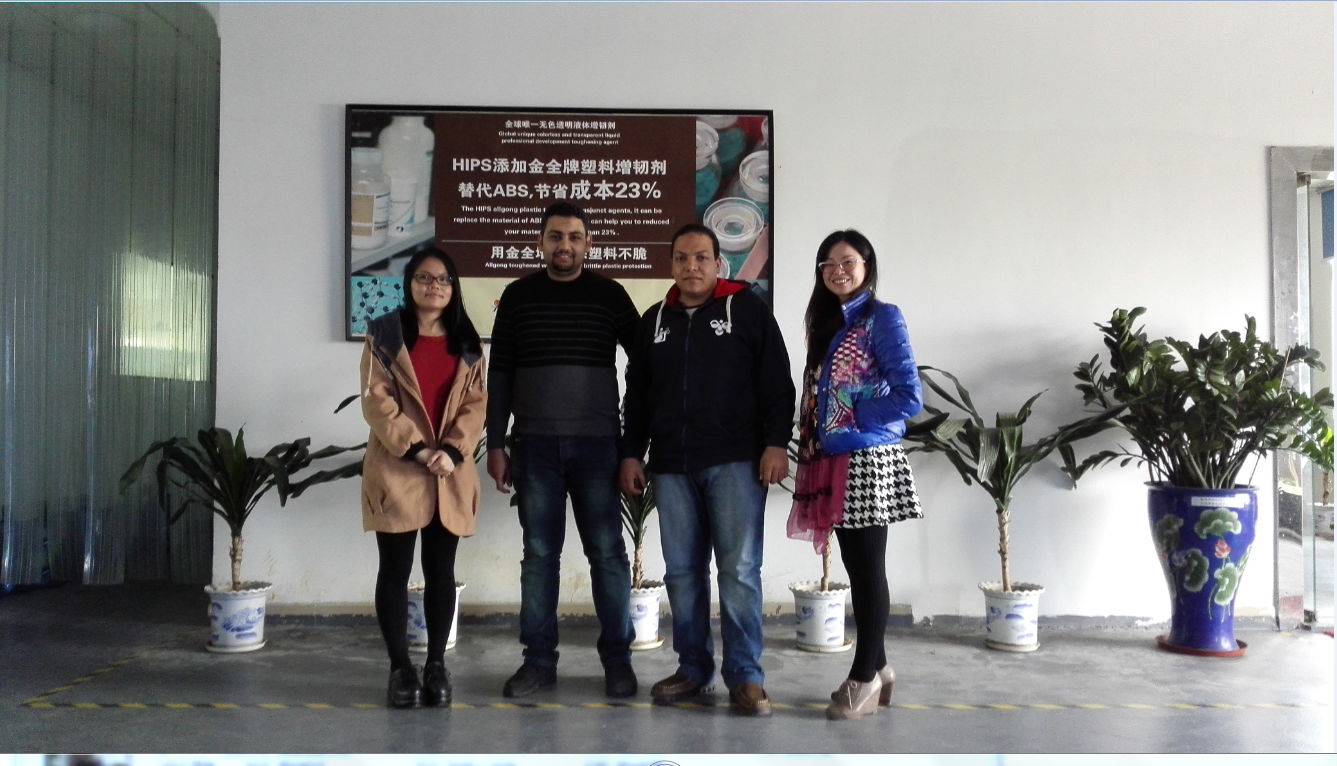 Though i lost the saturday holiday, but i got a reliable and good customer and friends, it's really a nice weekend too!!