Jindaquan brought our Plastic Impact Modifier to 2015 GUANGZHOU CHINAPLAS
From 19th to 22th May 2015, Jindaquan Team attended the Guangzhou Chinaplas as previous years since our company has built. which is the world's second biggest international exhibition on Plastics and Rubber industries.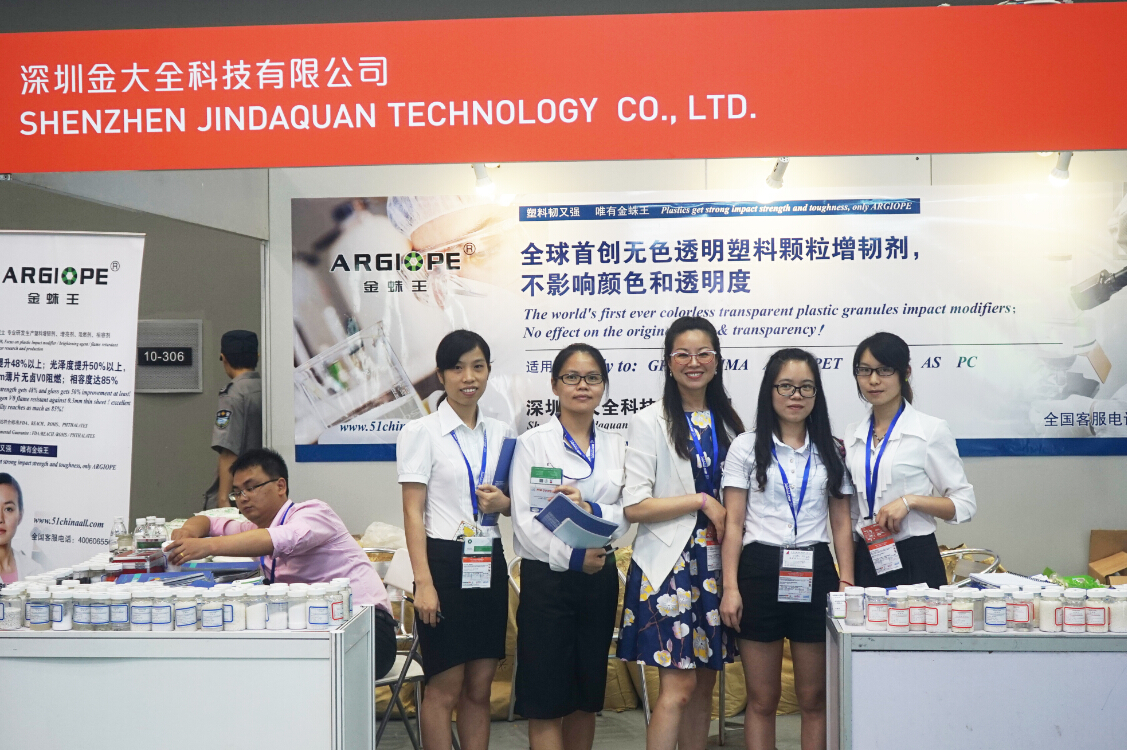 Compared to previous years exhibition experience , this year is a year of harvest, Becuase our plastic additives impact modifiers product have attracted thousands of customer to stop by and inquiry more about the product details. Because the promotional words :
The world's first ever manufacturer of colorless transparent plastic granules impact modifiers;
No effect on the original color & transparency!
on our poster shocks customers eyes. It Seems like customers finally find ways to solve these two tough problem togethers.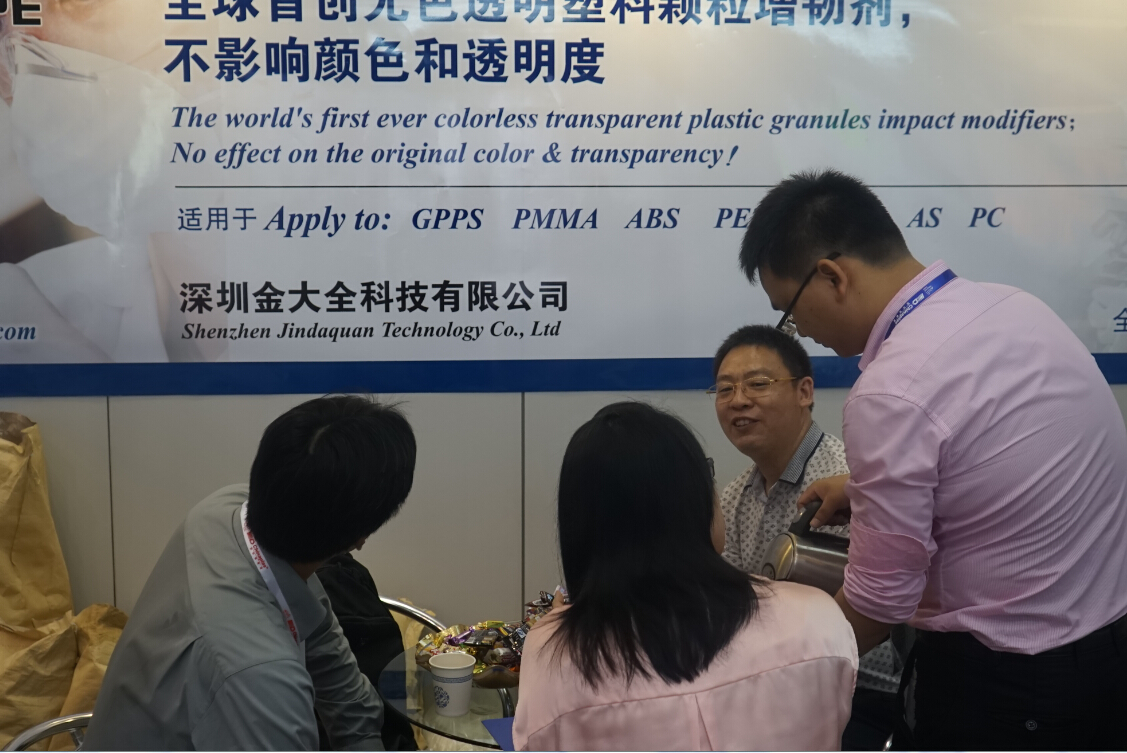 4 days exhibition in fact is really tired and busy for our staffs. But after checking so many customer business cards and contact info filled our books . I saw the most beautiful smiles on their faces. We will do best to help more customers in solving their plastic modification problems.
See you all next year on SHANGHAI CHINAPLAS!!