Latest News from Guangzhou Chinplas | jindaquan company
Chinaplas Guangzhou was absolutely a successful exhibition for jindaquan company and their plastic additives impact modifier products . Because everyday their Booth filled with lots of customers who shows great interest in their plastic additives , these 4 days were totally busy full days for jindaquan stuffs on the show .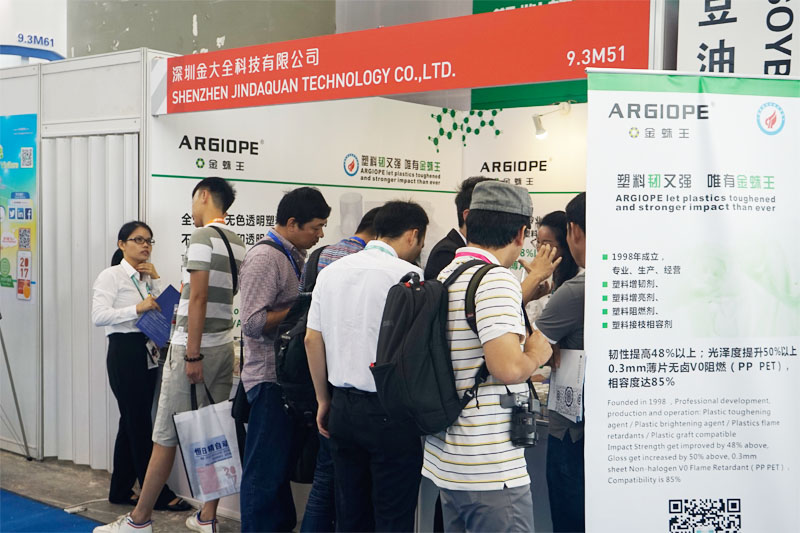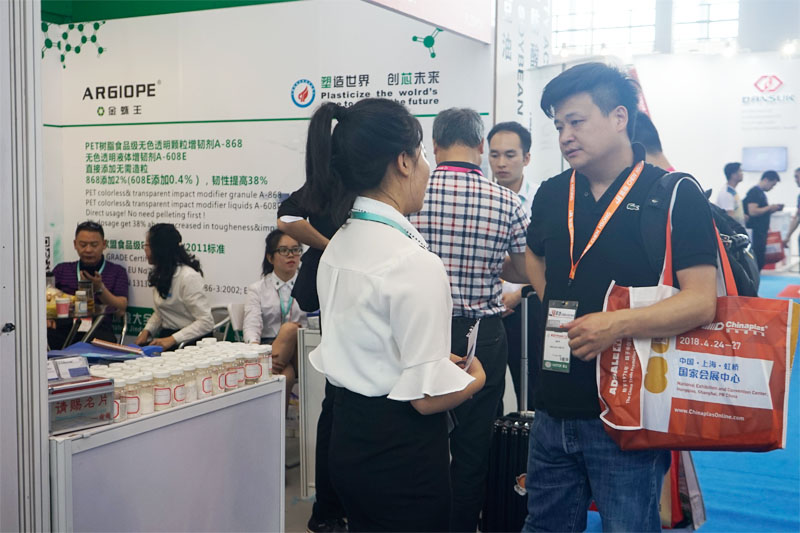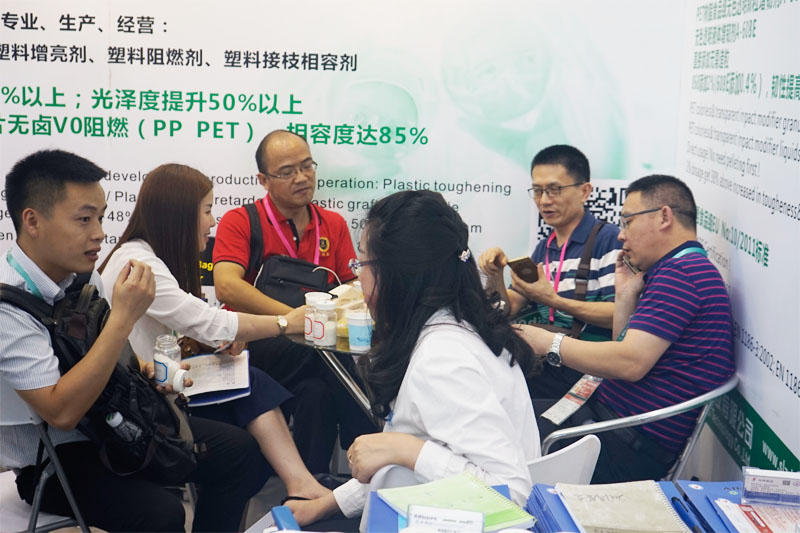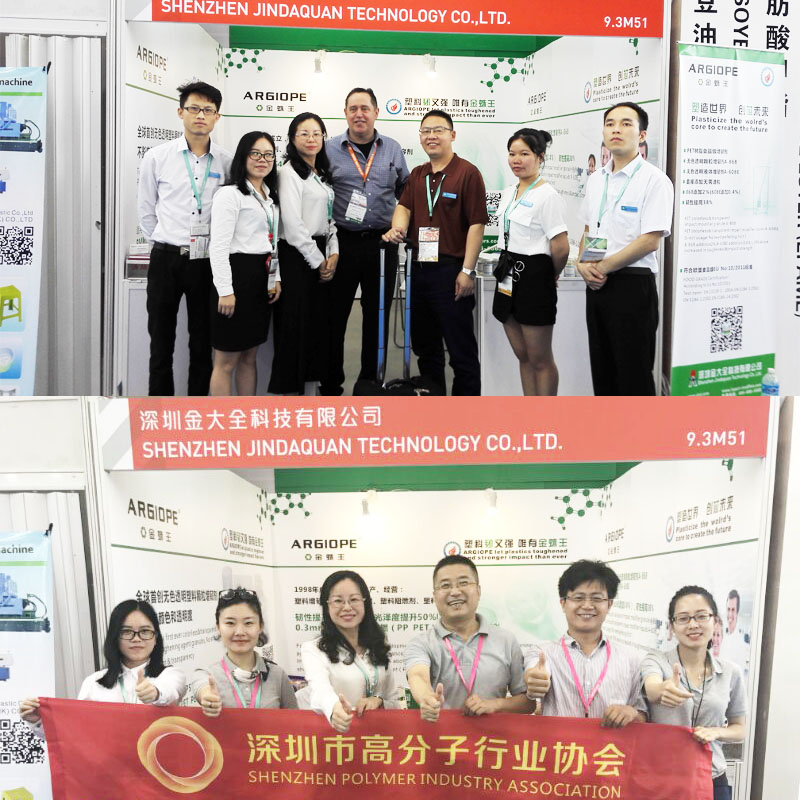 One of their Korea customers was so surprised by seeing so many visitors come to jindaquan booth and inquired more details about their plastic additives ,
--- "Hey Lyen , why everytime i passed your booth and there are so many people here ? you are always busy and dont have enough time for me ! "
----"So sorry to keep you waiting Sam , it is mainly because we have very unique plastic additives that others could not produce"
----"Like what product ? i am very interested in it too "
----"Look at this advertisement , A-868 PET transparent impact modifier granules , which wont effect the transparency . so far we are the only producer who could produce it in the world , right before it was launched out , so many customers are requests it and asked us to produce it , because transparent PET easy to get brittle , and important thing that PET clearancy cant get effected while using additives to kill the brittleness, "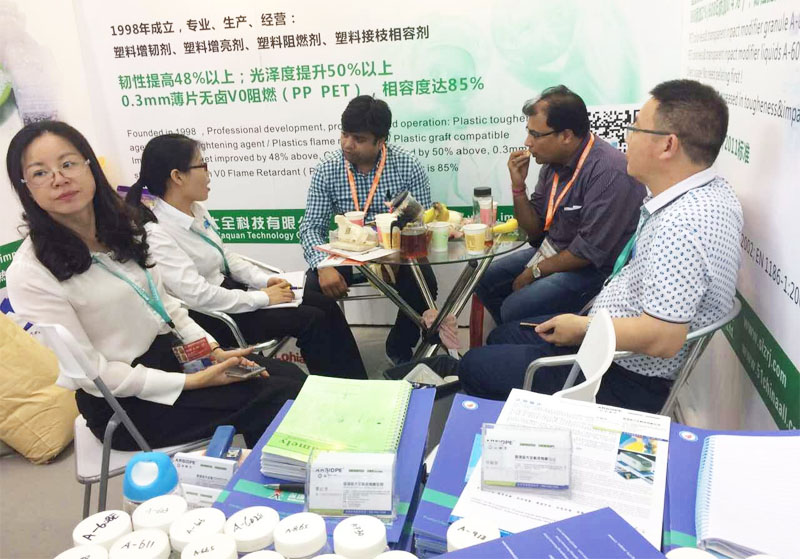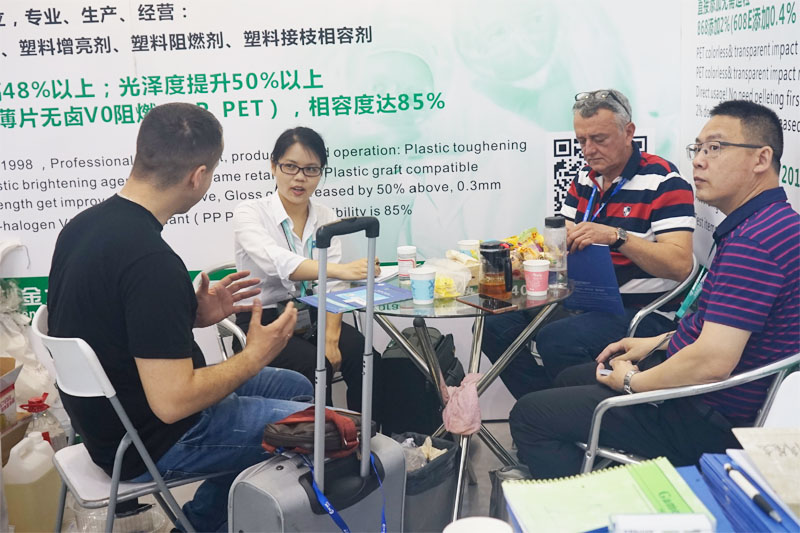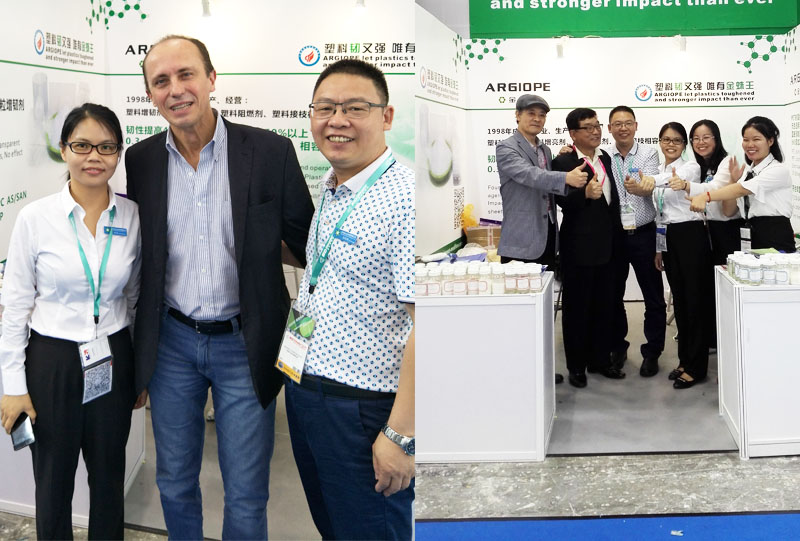 Another poster of Jindaquan also attracts so many passengers' eyes : A-6649 competitive impact modifier specially for PC+ABS , PC Bags & Luggages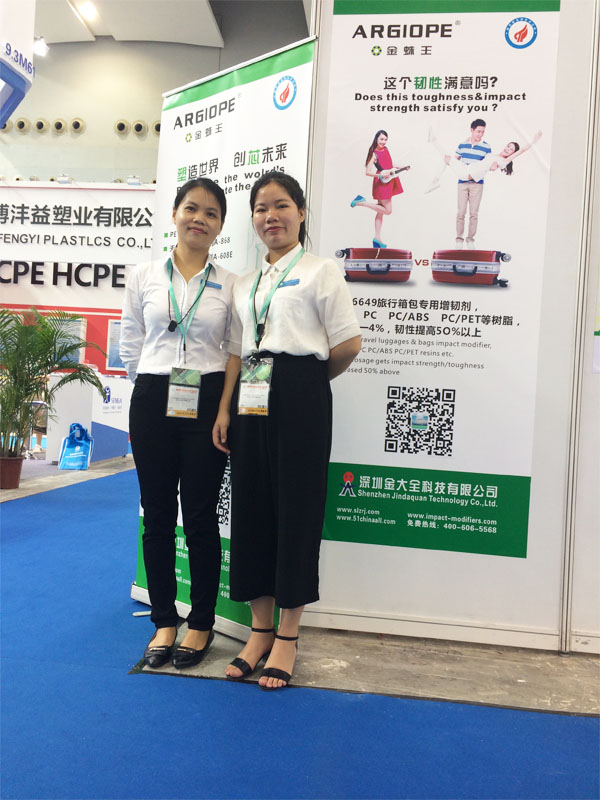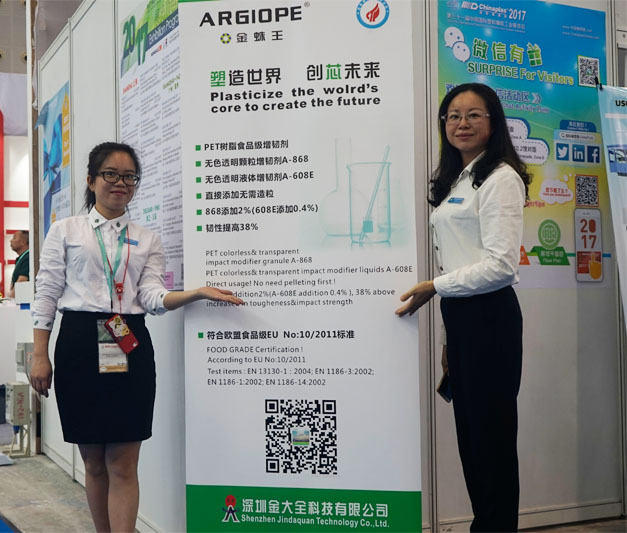 Jindaquan professional sales team are really full of enthusiasm and passion during the show , even though their domestic sales cant speak good english , but they did best to use simple words and body language to explained and answered foreign customers or brought them tea or coffee or take a seat while their foreign trade colleagues were too busy to take good care of every foreign customer's inquiry at the same time .
"Your english is very good " one USA customer thumbs up for Mr ZHANG, who is so cute when passonated to serve foreigner customers with his limited words in english. which brought customers and colleagues lots of laughs , thank you !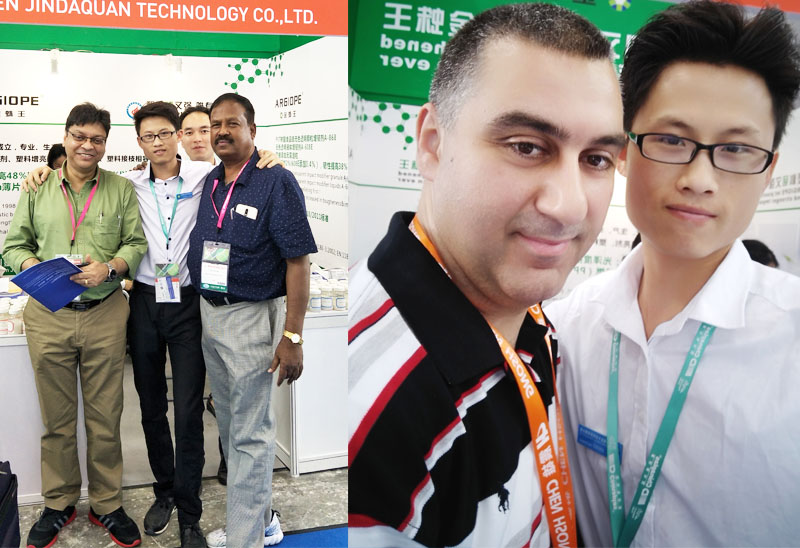 We looking forward to meet Jindaquan soon next year on Shanghai Chinaplas