Jindaquan New project with YULONG Bullet Train
20 Feb 2016 -
As a chinese, every year we are facing the heavy transportation pressure before Chinese New Year , we hope and believe that our government will solve this CNY traffic problem if the transportation system get faster and better ! So far China has the world's largest high-speed rail network, which keeps the growing population and economy connected. The country's two largest train makers are in the process of merging to create a more competitive company, both internationally and domestically, reports in October 2015 said.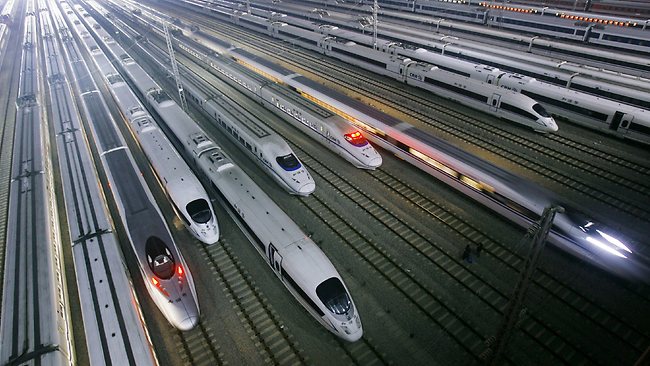 Authorities in China have big dreams for the transport network, envisioning links with Asian neighbors, Russia and even the United States and the United Kingdom.
YULONG High Speed Bullet Train win the project for the high-speed rail network from South China to North East China . Which face the most toughed problem, because South China is very warm, and North China like Heilongjiang Province coldest weather is -40 degree in winter. Now Jindaquan company is working on Yulong Bullet Train Project to offer most valid ABS impact modifiers to be used added in the ABS board parts for the Train to run smoothly under the extreme weather.
Chinese trains will arrive in the US before any tracks, as one of the two biggest state-owned train makers, China CNR Corp, has sold 284 cars to Boston's metro in a $537 million contract. More modified high polymer material will be highly demanded for supporting China Great projects.